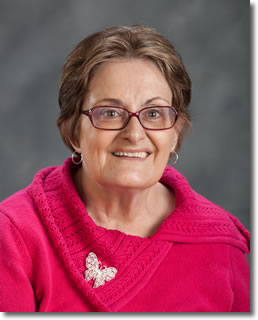 Candace Cole-McCrea currently serves on the state and Strafford County Councils on Aging, the NH Mental Health Planning Council;  the Disability Rights Board and chairs its council on mental illness.  She also works on the national NAMI board for ethnic issues.  She chairs the state Council on Mental Health and Aging.
She has served on her local school board and Library Trustee. She is a member of her local agency's Family Support Council and serves of the state's Council for Special Education.  
Candace currently teaches human potential studies at the Strafford County Jail, using a curriculum that she has designed to help empower inmates and reduce recidivism.  She is a nationally certified Employment Specialist.   She is a certified trainer for the Center for Professional Excellence, which conducts trainings for the  staff of DHHS/DJJS.      She has managed a group home for violent youth, served on the board of a battered women's shelter, fostered many disabled children and after her widowhood, adopted one, now aged 18.
Bridging Troubled Waters enables Candace to reach out to the many communities that she serves.
Candace has been published in professional and popular journals and books.  She is currently writing the life stories of three women who were afflicted with severe disabilities in early adulthood.  Her first children's book, "The Seeing-Eye Dog", has been recently released.
Candace works using transformational psychology, an emerging field that empowers people who have experienced  trauma, tragedy, crime, disability or other major loss.    Candace uses logotherapy, as studied under Viktor Frankl, a psychiatrist who survived Auschwitz and Dachau. Her master's degree is in sociology, with a specialty in social psychology.  Her bachelor's specialties were Human Services, Sociology and Ethnic Studies.
 Candace is a professor emeritus and retired department chair of Human Services, Social Sciences, Education and Early Childhood of the NH Community College System.
 Candace has grounded her life in Gandhi, Quaker and Iroquois spiritual teachings.  Candace offers her services to anyone in need without financial charge.  Candace's ethnicity is ½ Mohawk and ½ Scottish Highlander. 
Candace has Juvenile Rheumatoid Arthritis and now uses a wheelchair.  Despite her disability, she maintains and active speaking and consulting business.  She lives in Milton, NH and considers every day a blessing.